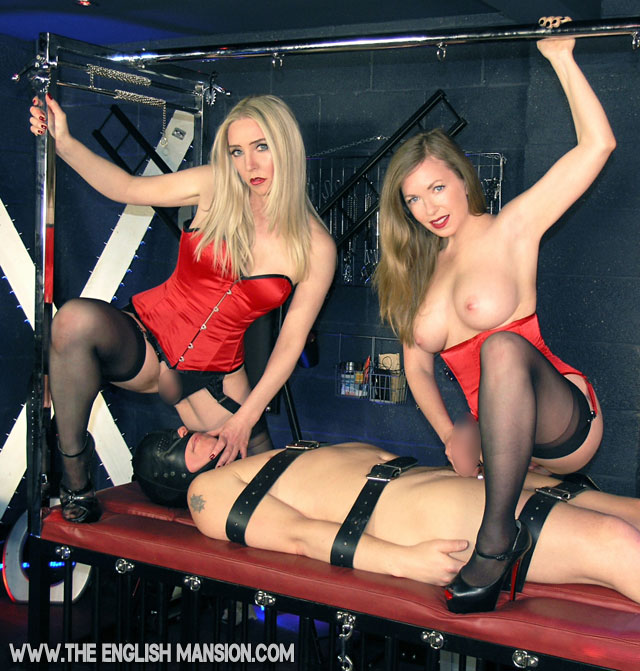 The English Mansion – A Female Orgasm Zone: A slave is used as a 2-way sex toy by myself and Mistress T he must pleasure us and make us both cum. He must NOT cum himself, if he does it will result in a cruel cock caning – we find this helps focus his self-control! (Photo from 2-Way Sex Toy)
Finding The Female Orgasm?
I can't say I've watched a great deal of mainstream 'straight' porn but I can remember from the little I have seen there were no female orgasms! Lots of women writhing around and moaning but no pleasure or climaxes for them. The women are always portrayed in the traditional passive sexual role and the entire focus seems to be on the man's penis and his ejaculation. This is always the culmination of the film, indicating this is what sex is – a man cumming. It's no wonder then that most women don't watch porn, it certainly doesn't make sex look appealing for them. (It also doesn't allow the men watching them to appreciate what a woman needs sexually.)
This was quite confusing especially when I was younger as I have a huge sex drive and love orgasms (in fact post-orgasm is one of the few times I'm not a complete bitch to be around). Perhaps that's why it I find the idea of a man kept locked up as my personal sex toy (preferable in a cell under my home) who after a long and cruel training period becomes my sex slave with no thoughts other than to please me and make me cum 🙂 so f***ing horny!
To be honest I've never been particularly interested in whether my slave cums or not, yes I like to tease him and get him hard. Once a man has an erection I know I have total control over him, he is nothing more than mindless putty in my hands – just that thought is exciting. However once he cums, it will probably cool his ardour, better to keep him wanting, keen and importantly focused on my pleasure – my orgasms! Thank goddess for chastity devices 🙂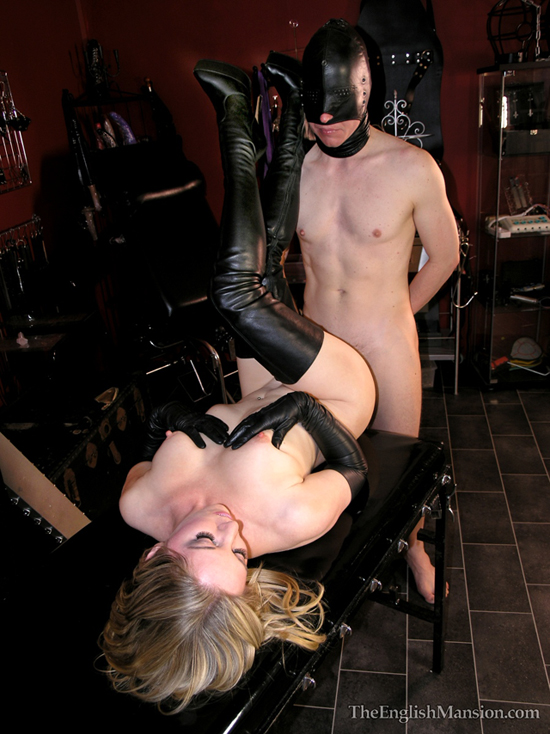 As a dominant woman you get what You want sexually, you do what You want, wear what You like – totally indulging your desires leading you to powerful perfect climaxes. (Photo from Making A Sex Drone)