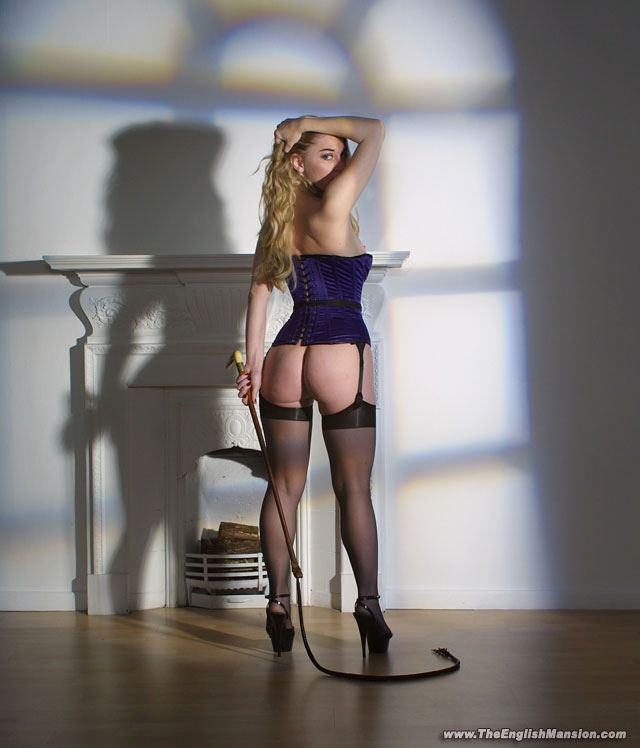 More of Mistress Sidonia's musing on her decadent desires and philosophy of female domination.
I have always liked to tease and seduce men. Using all of my feminine and seemingly innocent charm to overpower and ensnare them. To to weave a web that lures men to my lair where I slowly toy with them, playing with their minds and abusing their bodies. My power lies not in my darkened chamber, elaborate equipment or wicked toys but within myself for my greatest tool is my femininity.
Female sexuality is an incredibly powerful force. It is quite a different entity from male sexuality, which is probably why it is so repressed and surrounded by misunderstanding. Women have superior beauty to men, that is an innate fact. Women know how to manipulate men to do exactly what they want, a gift that naturally develops when you do not possess the greater physical strength. The Dominant woman knows how to use these gifts to completely mesmerise the men that flock to her. Using her devilish smile and seductive manner she will look deep in to your eyes until you melt. She doesn't MAKE you submit – you WANT to submit and therein lies the crux of her power.
I am a dominant woman that is my sexual preference and the more a man submits to me the more attracted to him I am. Dominating men is a sexual encounter I find it extremely arousing to have men at my beck and call to know that they will do anything I wish and can do anything I like to them. To know that by using my femininity I can completely control them. However, my sexual dominance is more than just a game played in the boudoir. It is an important part of my philosophy on life. As a woman I am in control of my destiny and sexuality. I know what I want and how to achieve it. I am free and in control.