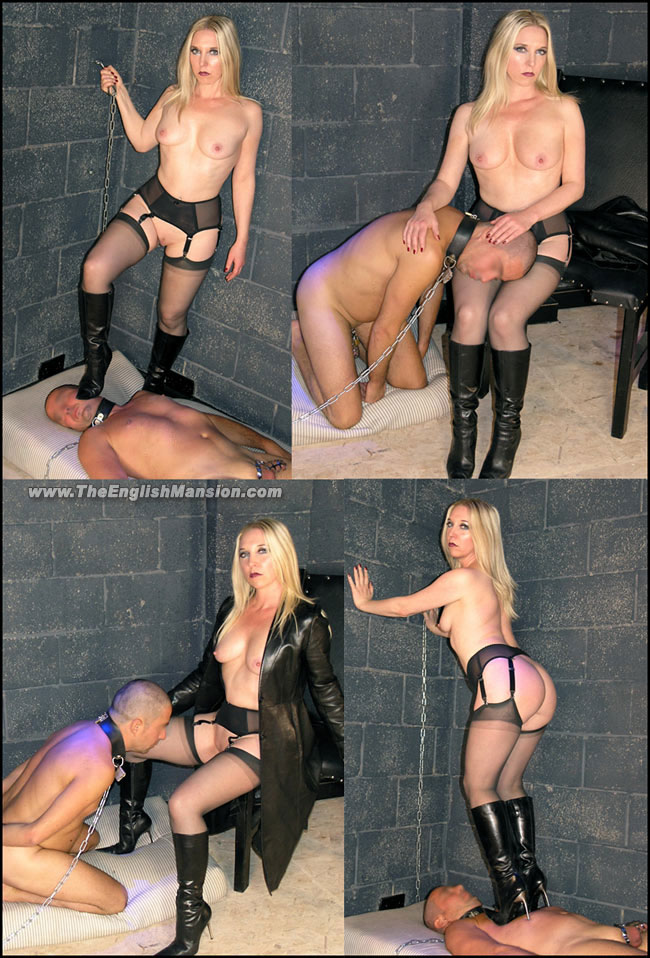 Breaking Free
I have always been fascinated with the process of breaking a slave – turning him into something new, a creature of my creation; making him leave his old self behind, forgetting it even exists. Most slaves/subs are given a 'slave name' within a short time they identify with that name, it represents a whole other unique side of them – this side was actually always there but until it was named  they couldn't set it free. However, this is just the beginning real submission, truly letting go, giving up control and giving up your idea about what giving up control is – is a sublime experience, a heady delight not easily found. To start this process the slave must first be broken.
Breaking In
During my recent 24 hours a day/7 day scene (see here) for the first few days I focused on breaking the slave, starting with a comprehensive dehumanisation procedure. Most slaves think they know what is required of them but they do not. Plus most males have an innate arrogance that they are not even conscious of – this is why before you can make them your slave you must first break them. Strip them down, destroy what they were, take away every remnant of who they were in order to the begin the process of rebuilding them.
My slave was renamed, his clothes, keys, belongings were locked away. His hair was cut short, later shaved. I enjoyed cutting off his lovely long eyelashes (I did not shave his eyebrows because I find this makes slaves look weird). A metal collar was padlocked around his neck carrying a dog tag bearing my initials. He was branded in a special way that would not be permanent but would last a few months (this was censored in the film footage as we are unfortunately are not permitted to show this). He was anally plugged, put in chastity and kept in chains.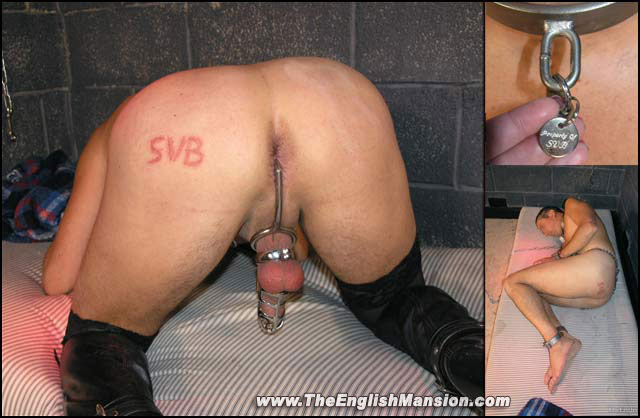 Over the week he was put on a calorie controlled diet, the first two days he was only given about 1200 calories each day. I wanted to weakening him. I've been fascinated by food denial how dependant it makes your charge when you feed them, it creates such a bond between you. Again during the first few days I also didn't allow the slave to have quite enough sleep and I disturbed his sleep at one point waking him up in the middle of the night and dragging him around the garden in the rain. I also set the slave many physical tasks to further exhaust his body. My slave is most fastidious clean usually so I limited this and at one point deliberately kept him very dirty and then made a huge deal about it. I knew  psychologically this would be a nightmare for him. Interestingly, the only thing he had – was a small blanket which I could see was a huge comfort to him. At one point I tell him he is becoming too attached to it and take it away, again this was just another way to strip him down, making him totally dependant on me for affection or attention.
It should be noted I have never found pain a good way to break a slave, it gives them something to fight against and so does not weaken then. Pain is only a tool. It can be useful as a punishment or to test a slave's submission or help them achieve a submissive state.
(I should add my slave was never at any point put at any risk as I have already explained he was continually monitored by a webcam which I was watching. I have many years of experience of these types of scenes as they should not be entered into without great thought and preparation from all parties.)
More coming soon…
So if you have ever wanted to find out what happens behind closed doors in a real life, real-time, real domination scene – take a look at Real Footage 247 Slavery now showing inside The English Mansion.