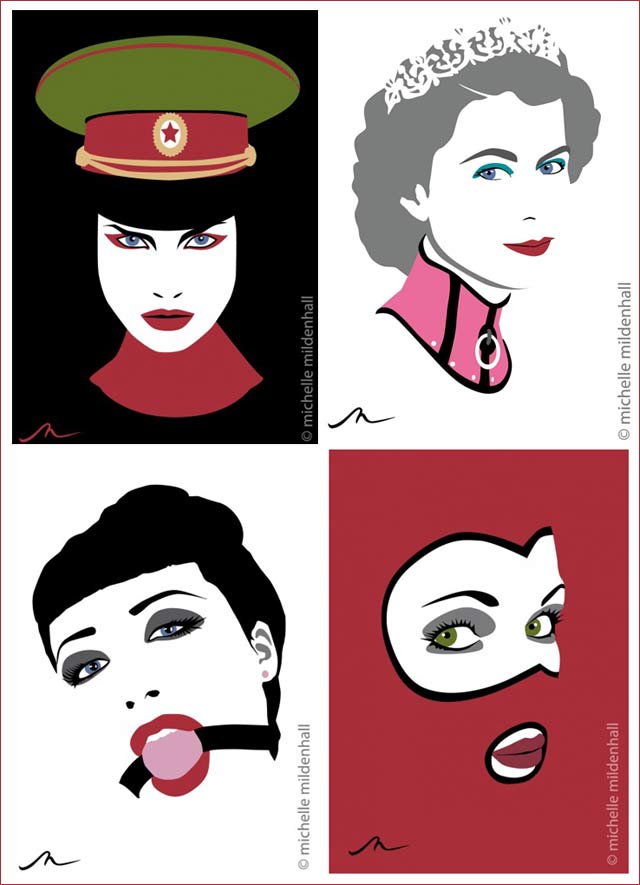 We just adore these provocative but super fun, latex artworks by UK artist Michelle Mildenhall. It's not apparent from these reproductions (see above) of her work – but these artworks are made from latex, they have a textured/3D quality, even the 'canvas' is actually sheet latex.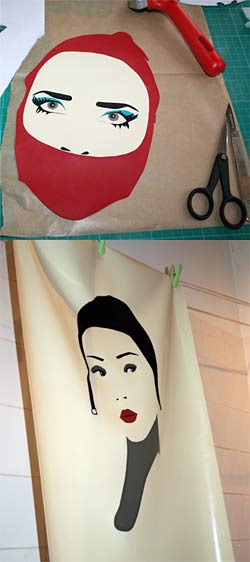 Michelle is a rubber lover, "I love the smell, feel and look of latex. It excites me," says Michelle. "Whenever I slip into it I feel sexy; it gives me a feeling of empowerment. Which I feel is something the characters in my work share — even the gagged and bound ones!"
It was while making a latex outfit for herself she hit on the idea of using latex as a medium for her art. "Visually it's such a beautiful material it really deserves to be looked at and admired,"says Michelle.
(See right: Meticulous construction in sheet latex is used to produce this extraordinary art.)
Her work predominantly portrays dramatic portraits of powerful women (despite the sub imagery) with a fetishistic element. All are drawn from real subjects who remain easily recognisable despite the highly stylized almost pop-art quality of the finished pieces. "My portraits come from analysing the subjects and stripping them down in a minimalist style whilst retaining their character. I want the viewer to be drawn to their characters and to be intrigued by them," explains Michelle.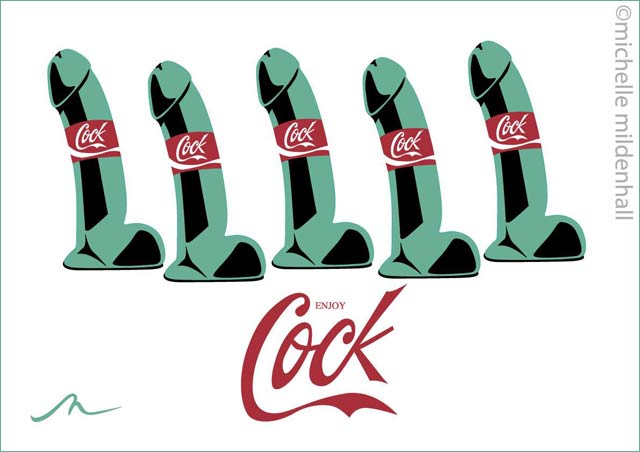 Enjoy Cock Responsibly! Michelle was chosen as one of the artists to exhibit for World Aids Day 2014 at the Brighton Dome
Michelle's works are available to purchase and she also welcomes commissions, so if you would like your own look and style immortalised in latex portraiture visit her website for more details.
Visit her Website here http://www.michellemildenhall.co.uk
or her Facebook page here https://www.facebook.com/latexartwork