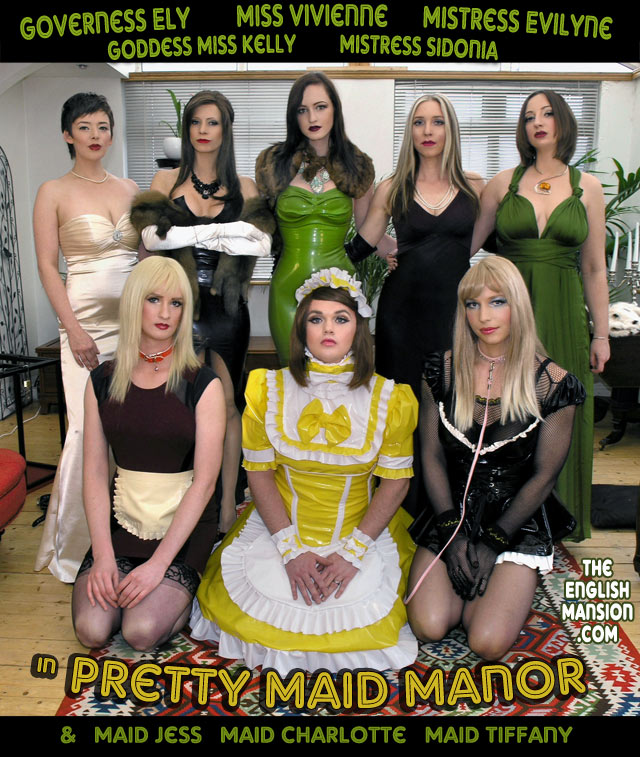 Pretty Maid Manor is an exclusive establishment where 'special girls' are transformed, fully-feminised and trained as Ladies' maids. With 3 maids now trained up to the exacting house standards, the Mistresses decide to advertise for a new crossdressing slave to add to their household.
When the new candidate arrives, he thinks the position is for a slave house boy; but is shocked to discover the house is 'Women Only' and is informed he will have to be feminised. He decides to leave but is 'persuaded' to stay, as it is decided his enforced transformation is going to be a fun challenge for the Ladies of Pretty Maid Manor…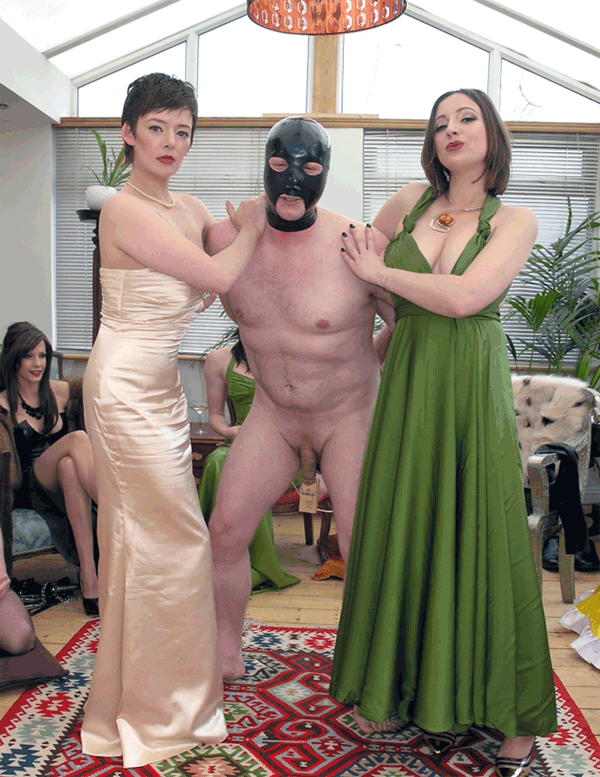 The new slave first has to have his 'maleness' beaten out of him, he is then punished for the transgression of being a 'man' and his manhood suitably chastised for this sin – both back & front 🙂 And so, he is passed around to be reprimanded by all the Ladies present.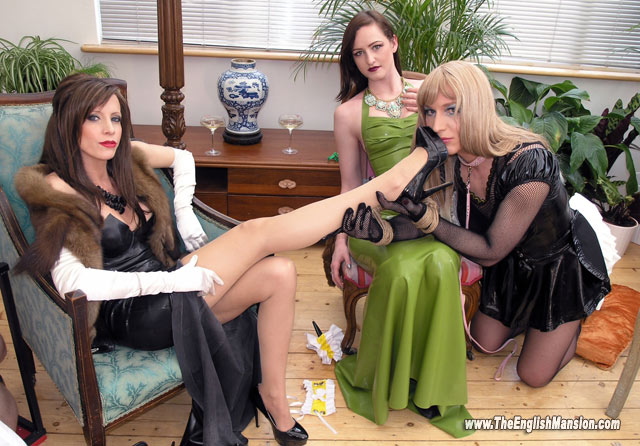 Meanwhile…
Maid Tiffany is used by Miss Vivienne to practice her rope bondage while Goddess Miss Kelly puts her to work worshiping her shoes.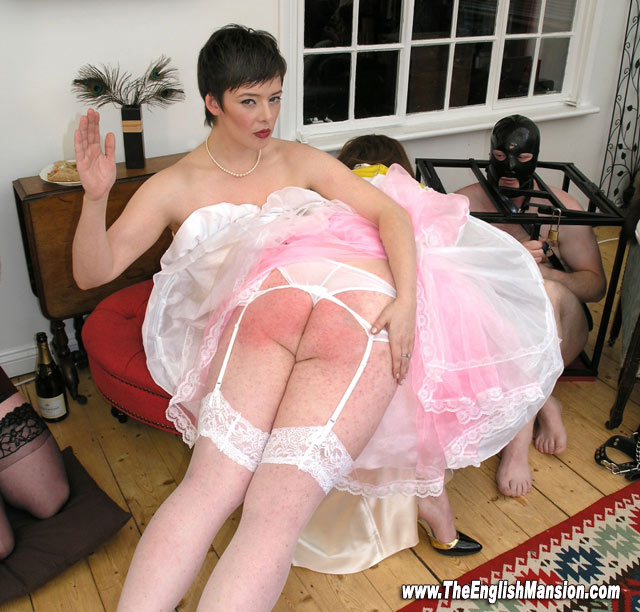 Maid Charlotte ends up over Governess Ely's knee, petticoats up, for a hard spanking as she has been failing in her service duties by knocking into everyone with her adorable but impractical hoop skirt! While the new slave boy watches from a cage, beginning to comprehend what his new life is to be…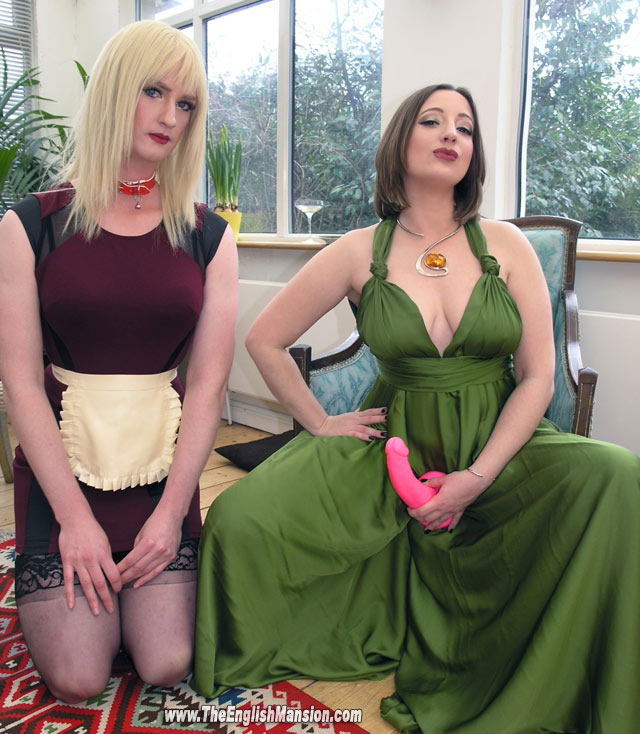 Maid Jess ends up in the most trouble and is eventually taken off to the kitchen by Governess Ely & Goddess Miss Kelly for a stricter punishment. While Mistress Evilyne takes Maid Charlotte in hand for some strapon cock sucking training in order to show the new slave boy what will be expected of him.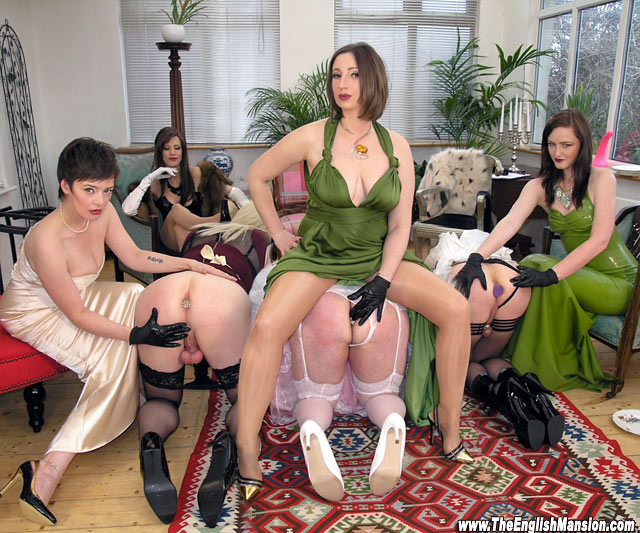 Finally, it's time for all the maids daily anal training and each of them are plugged and will stay like that for the rest of the afternoon.
Pretty Maid Manor Pt1 is now showing inside The English Mansion, featuring: Governess Ely, Goddess Miss Kelly, Miss Vivienne L'Amore, Mistress Sidonia & Mistress Evilyne at her fantastic Dungeon Manor.