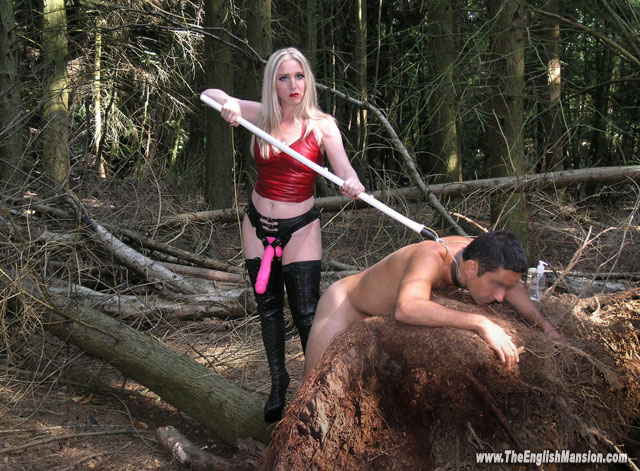 My homemade animal capture & control pole – another element to the humiliation, a leash that keeps the slave at a distance & tighter under my command
I have always preferred slaves that need a little breaking, I like the challenge, a kind of BDSM chess. Each slave is unique and so the psychological triggers required to induce a deep submission must be carefully suited to them. Humiliation is a good example, as what one slave finds embarrassing or humbling will be quite different from another.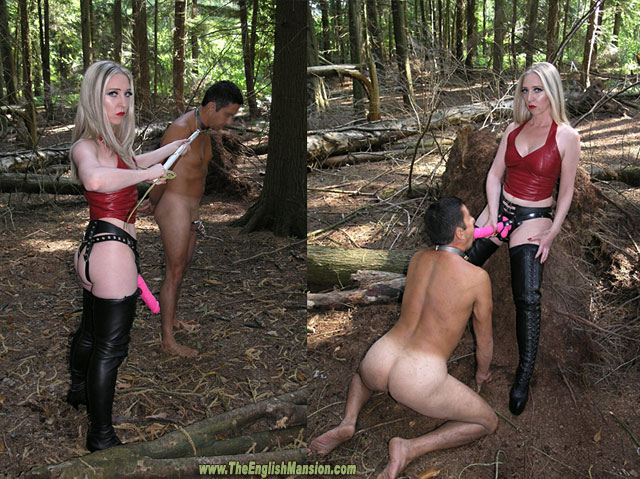 Humiliation is an important tool for slave training as it induces a state of powerlessness and lowliness without the need for pain or bondage. I also find humiliation sexually exciting and arousing and the more mortifying for the slave, the more my pleasure increases.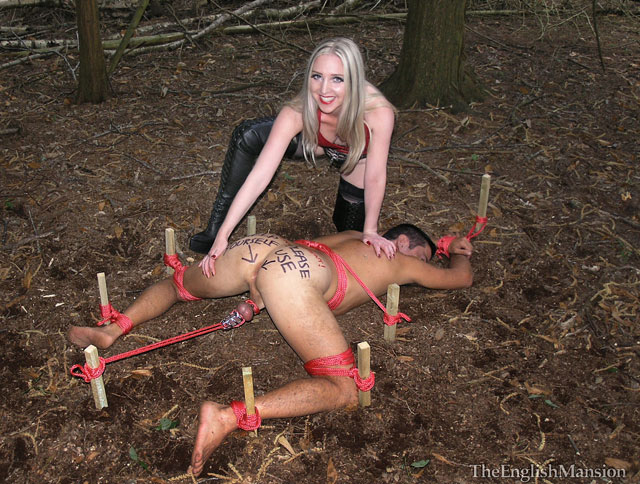 If you go down to the woods today, you're sure of a big surprise 🙂
Planning cruel torments for my slaves is also a hugely erotic experience for me, trying to find the ultimate humiliation and degradation best suited to them – that I can then make them submit to for my amusement. One slave was 'Turned Gay' and was only permitted to wank and cum to male gay pornography – this was achieved by keeping him in chastity for long periods beforehand ensuring his libido could be easily manipulated. (See Here)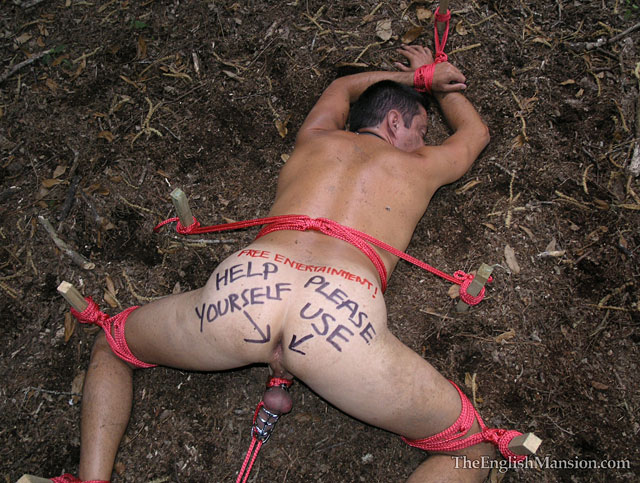 So *hot* leaving my slave to his fate…
Another who was easily embarrassed was dragged out at night to a local cottaging and dogging woodlands and left tied in extreme bondage, face in the dirt, arse raised up on display for anyone to use. I enjoyed writing 'Free Entertainment! Help Yourself – Please Use' on his backside 🙂 I then left him for a few hours to his fate…