Milking Bay 42
Life as a male slave in the Mansion Milking Sheds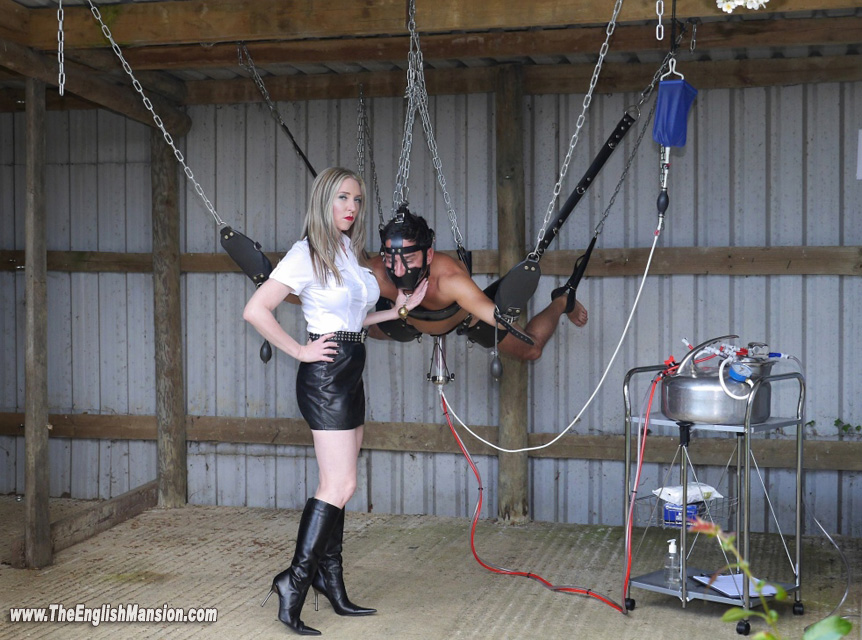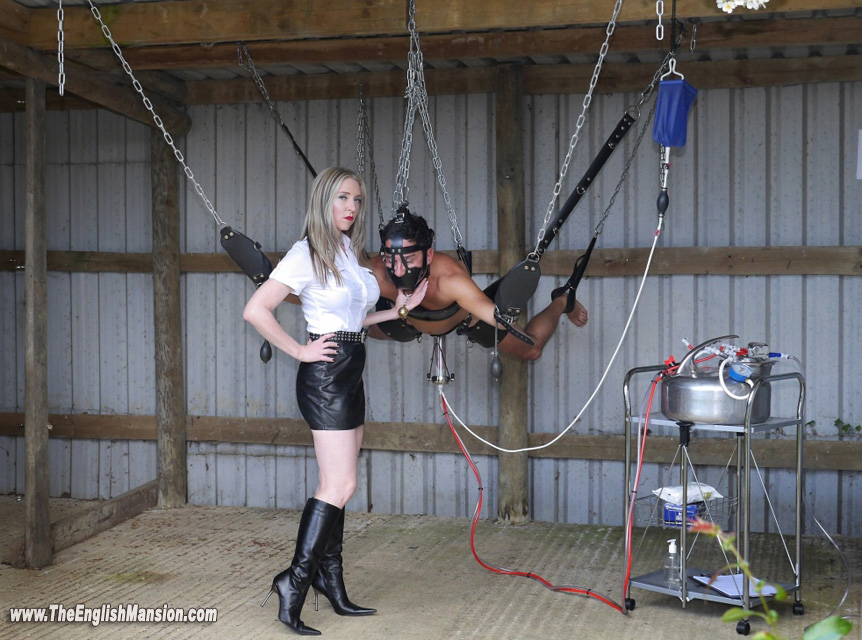 Mistress Sidonia is on her morning milking round, she visits the sheds containing suspended male slaves who no longer have any other use. Each bay contains a male slave connected to an advanced milking suction machine that guarantees a regular load of valuable submissive semen every few hours, sucking it into the cum chamber for emptying when full.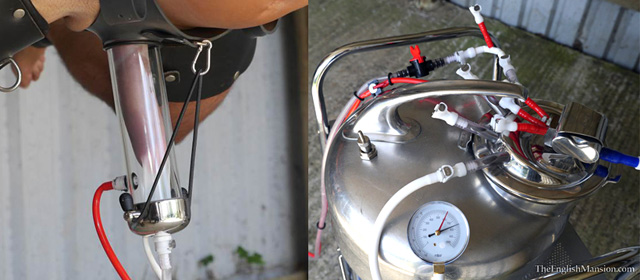 A gravity bag contains a special lubricant constantly fed to the suction milking chamber to prevent their cum teats from becoming too sore. However, after many hours of milking this is an inevitable problem and many a slave who thought he would spend his hours happily in the milking sheds soon learned that he was a mere commodity; and that after hours and hours of milking he was glad to be returned to his sleeping cell, his sore tail literally hanging between his legs.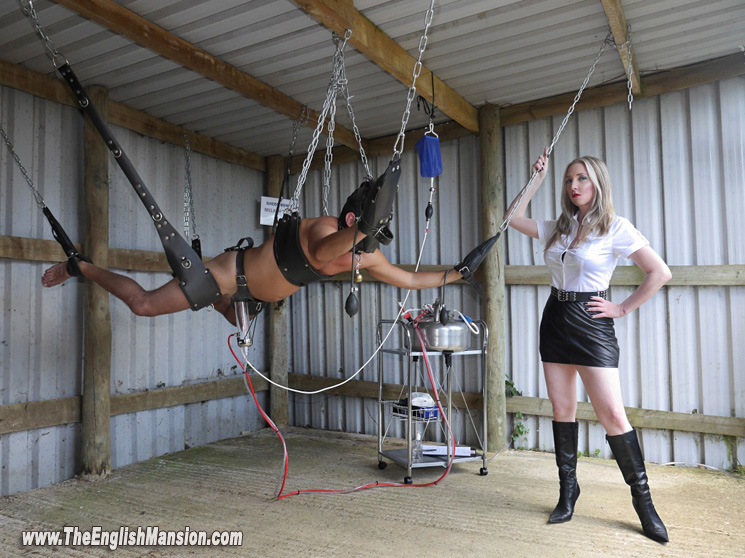 Each slave wears a bell which tends to ring as a load comes forth, it is such a pleasing sound for the Mansion Mistresses to all day hear this tinkling coming from the sheds.
Today, the slave in bay 42 is given some additional stimulation by Mistress Sidonia, his prostate fingered, as this can help advance the load. We are always experimenting with new and inventive (cruel) ways in which to increase slave cum production.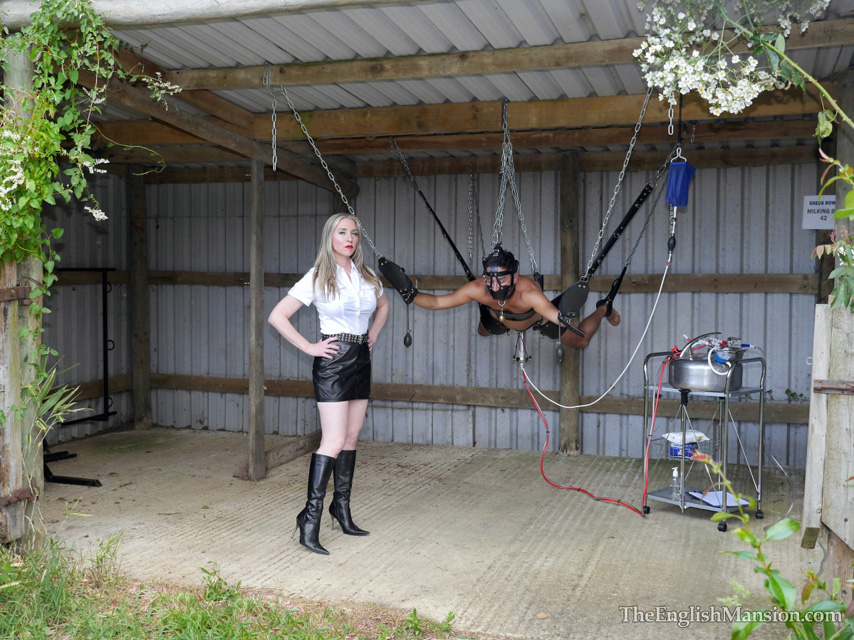 You can watch the footage inside The English Mansion, right now in Milking Bay 42
See also –
Male Milking Machines:
www.theenglishmansion.com/blog/blog/archives/9406
Serious Kit's Double Suction Pulsation Milker:
www.theenglishmansion.com/blog/blog/archives/9541
Serious Kit's Electo Bi Polar SPT:
www.theenglishmansion.com/blog/blog/archives/10288