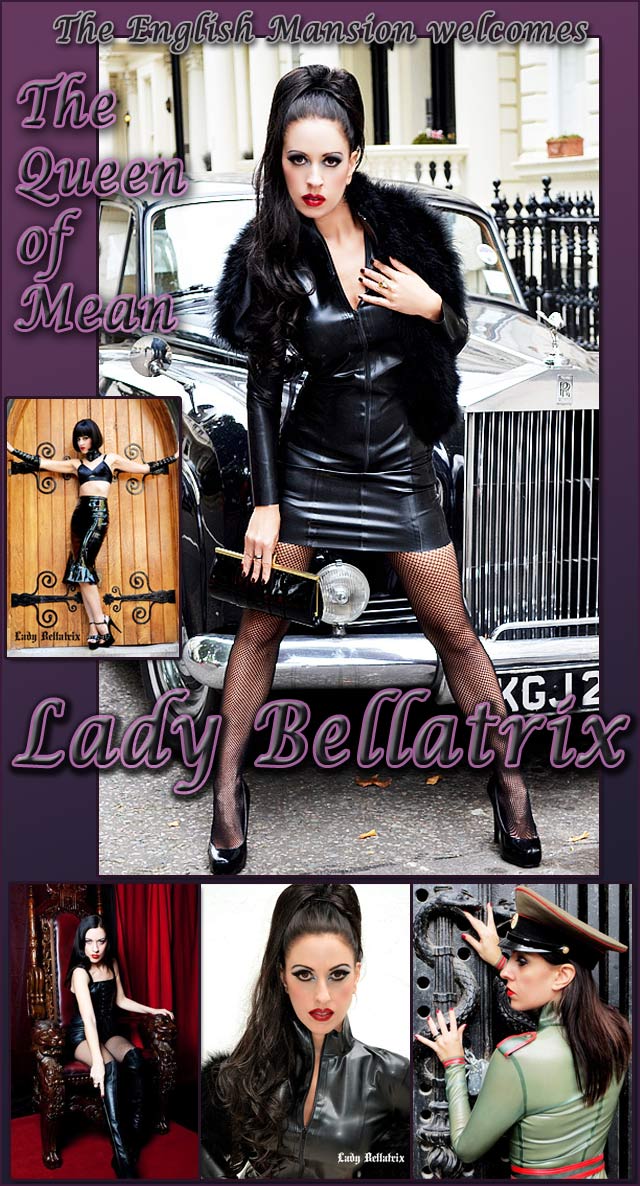 Lady Bellatrix, the Queen of Mean has been cruelly wielding canes and whips during her visit to The English Mansion; as well some merciless cuckolding where we see her wanton and heartless treatment of a turned-bi fluffer sub. So you'll being seeing a lot more of her very soon…  With an amazing svelte, graceful figure, strict demeanor and extremely sadistic streak, Bellatrix enjoys nothing more than pushing slaves to their breaking point then laughing at them as they beg for mercy. She has a real passion and enthusiasm for BDSM play and expects classic slave protocol from her protégés.
Watch Lady Bellatrix alongside Lady Nina Birch in Brainwashed By The Stick starts soon at The Mansion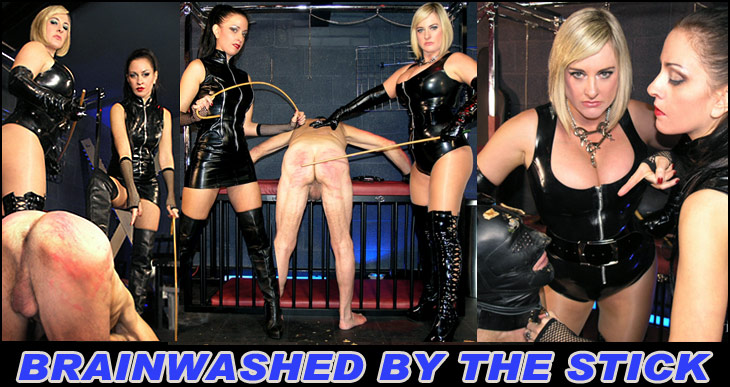 (As a little aside, I love her name – Bellatrix which now has become much associated with the evil murderess in the Harry Potter series, however it is a much older term and is Latin for female warrior, similar to gladiatrix.)
She has recently set up Interrogation Bootcamp (specialist femdom film clips) with another English Mansion Domina, The Hunteress (more here).  Set in a future time where women rule, disobedient men are punished and re-educated by Lady Bellatrix & The Hunteress at a special compound. Lady Bellatrix is based in the UK and available for sessions, while also touring abroad regularly (see her website for the details).