Welcome to the first English Mansion Newsletter of 2010

It's post Xmas and if you need to beat the winter blues and the snow, snow, snow! Why not come along to Club Rub at their fantastic new venue on the 23rd of January.
You will be seeing lots more of our sexy Slavegirls assisting Mistresses in teasing and tormenting men this year.
Read the article about Mistresses, many who have appeared at the Mansion, that appeared in the Telegraph Newspaper.
Lastly, lots of trailers from movies Now Showing inside The English Mansion
Club Rub at The Lightbox
Club Rub Fetish Club Extraordinaire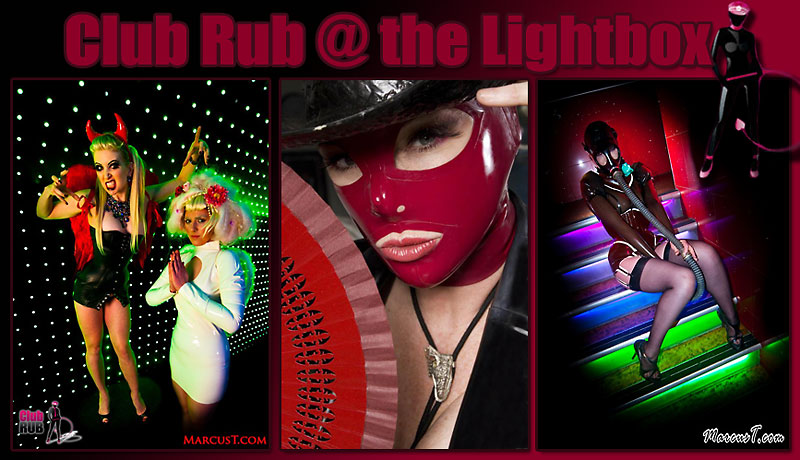 CLUB RUB has moved to an amazing new venue, The Lightbox and their launch night will be on 23rd January 2010. http://www.club-rub.com/index.php/events
The stunning new venue has a dancefloor, bar room, play area & grope corridor. Plus there will be fetish performaces during the evening.
The night's theme is Latex Heaven & Leather Hell and as lots of Mansion Mistresses will be in attendance, we'll be concentrating on the 'Hell' part of the evening. Including Lady Nina, Mistress Nikki, Miss Jessica & Mistress Sidonia (myself).
Here's a short movie to wet your appetite http://www.club-rub.com/index.php/news/144-teaser-movie-box-of-delights

Photos by Marcus T
Club Rub's New Website
Training Suzie
I have been coming up with some demanding and devious uses of my favourite personal slavegirl, Suzie. I love to use her as a teasing toy, to humiliate my poor male slaves, they are so eager to have some of her attention that I can manipulate them with ease into performing perverted acts and taking stern punishment. Some very lucky slaves get to feel her tight pussy on their controlled cocks, but they are just being used for my amusement and usually end up even more frustrated when denied an orgasm or even worse, given a cruel ruined orgasm. Subgirl Suzie is kept in her position of servitude to me, which is enforced by my strict training programs and by using her for my personal servicing needs and she is amply rewarded by being allowed to orgasm repeatedly when she is good. So watch out slaveboys you're going to be seeing lots more of my personal slavegirl Suzie.

Now Showing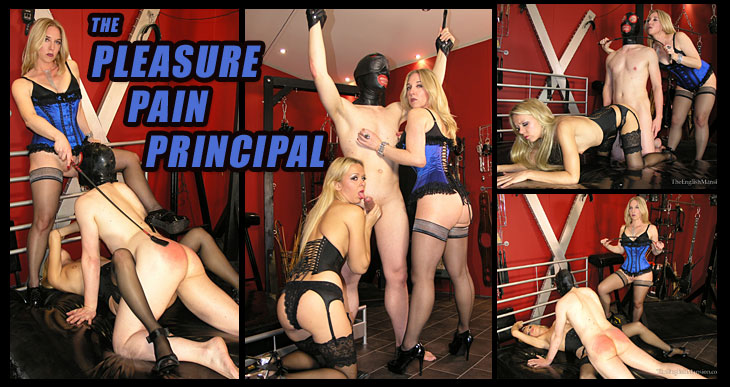 Training a male slave to associate sexual pleasure with pain...soon just the pain will make him hard.
& Coming Soon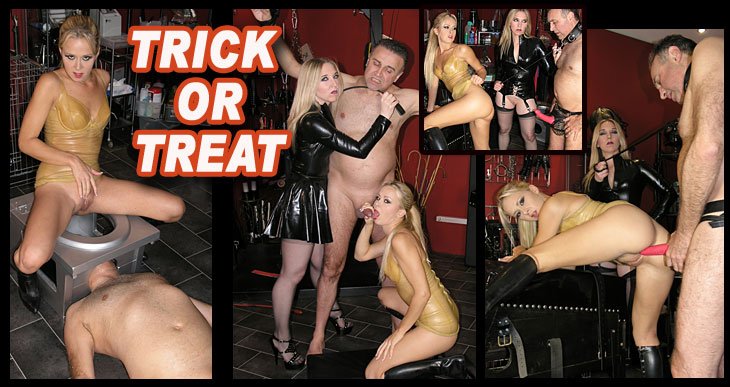 How frustrating being finally allowed to fuck the Mistress's slavegirl - but only with a strap on with your cock locked in a chastity cage beneath - watching the suffering on the slaveboy's face was such a turn on.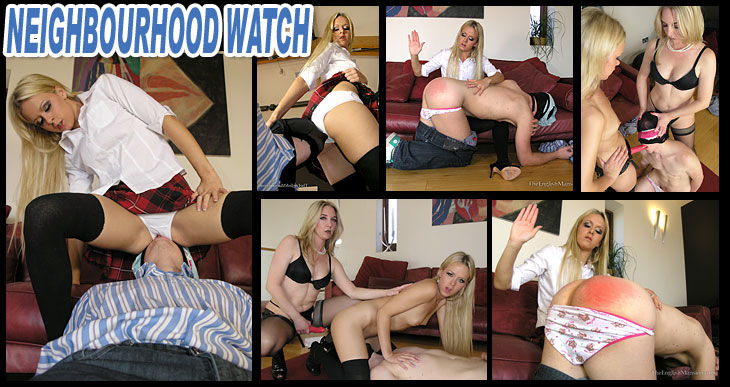 A lesbian cuckold scene where your wife fucks the girl next door - who you fancy, over your face, you're told to wank but they just keep stopping you from cuming, all the while laughing.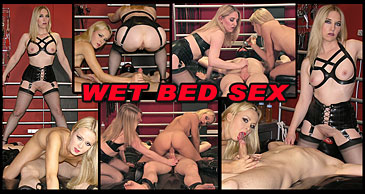 Turned into a human vibrator and pussy licking machine & Pissed on and fucked by the Mistress & her slavegirl.
Tough love: the lives and times of a dominatrix
A Very British Pursuit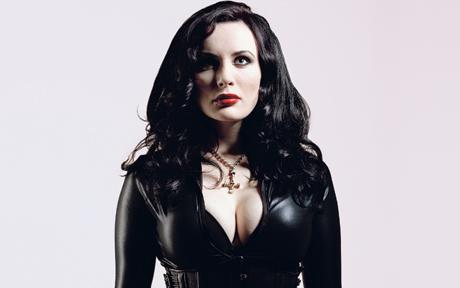 See the article in The Telegraph
and also from earlier in the year The Guardian
more photos, see Projects/Yes Mistress Kate Peters
Latest Trailers