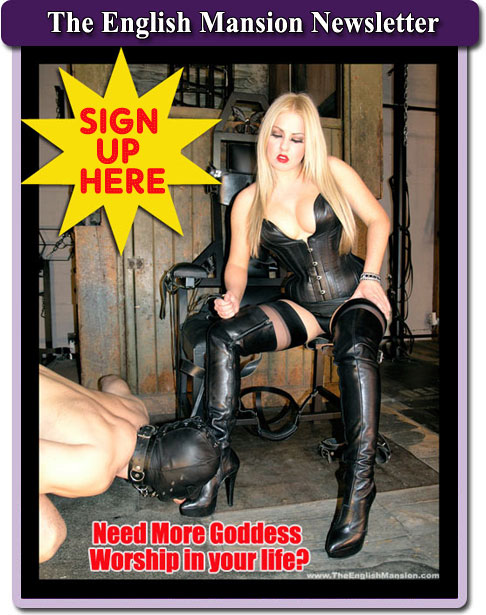 Sign Up for The English Mansion's Monthly Newsletter Here

The English Mansion's official communiqué including: New Mistresses & upcoming movie news; informative & entertaining femdom articles & blog entries; and the newest hottest trailer posters - all delivered painlessly to your email inbox, every month.

Be part of the growing English Manison community
Sign up here to receive this quality, free newsletter - simply fill in your email address below:
We respect your privacy and will NOT share your email with anyone.
You can opt out at any point, just follow the simple instruction on the bottom of the newsletter.
We will not contact you more than 14 times within a 12 month period.