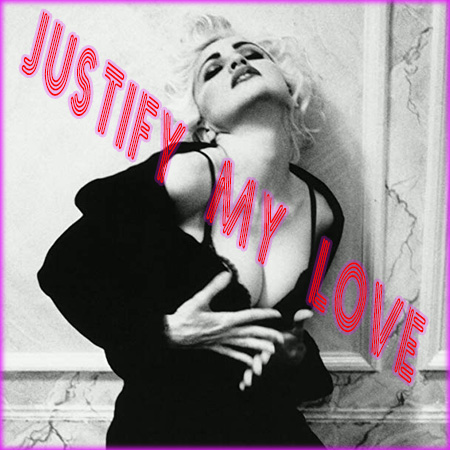 Welcome to The English Mansion's
Female Sensuality Top Ten
Our musical Top Tens dedicated to all things kinky

This all-female chart celebrates women enjoying their bodies, their sexiness and embracing sexual pleasure. Women have been denied a sexuality, only acting as an extension to male pleasure. While women transgressing this are shamed as sluts – so it's about time women started to take back the power and enjoy their natural female sensuality and innate
sexual power.
Justify My Love – Female Sensuality Top Ten



1   Anaconda
joint place with
1   WAP (Wet Ass Pussy)
Nicki Minaj (2014)
Cardi B feat. Megan Thee Stallion (2020)
Play Video
2   Fergalicious

Fergie (2006)
Play Video
3   I Touch Myself

Divinals (1990)
Play Video
4   Lets Talk About Sex

Salt-N-Pepa (1990)
Play Video
5   Justify My Love
&
5  Like A Virgin

Madonna (1990)

Madonna (1984)

Play Video

Play Video
6  I Kissed a Girl

Katie Perry (2008)
 Play Video
7   Red Light Special
&
7 Ain't 2 Proud 2 Beg

TLC (1995)

TLC (1991)

Play Video

Play Video
8   Go To Town

Doja Cat (2018)
Play Video
9   Touch Me
joint place with
9   Physical

Samantha Fox (1986)

Olivia Newton-John (1981)

Play Video
10  Licky

Princess Superstar (2008)
Play Video
Other contenders that didn't quite make it into our Top Ten:
Horny – by Mouse T (1998)  Play Video
Love To Love You Baby – by Donna Summer (1975)  Play Video
My Humps by The Black Eyed Peas (2005)  Play Video
Peacock – by Katy Perry (2010)   Play Video
Touch My Body – by Mariah Carey (2008)   Play Video
I Feel The Earth Move – by Carole King (1971)  Play Video


The English Mansion's Kinky Top Tens
Take a look at our other musical Top Tens dedicated to all things kinky
~ to be included the rules are: they must be big hits or tracks from internationally well-known performers.