Serious Kit – Male Milking Machines
Serious Kit have a new design male milker and a new design website. So we highly recommend you go and check out all their incredible and very 'serious' BDSM play kit 🙂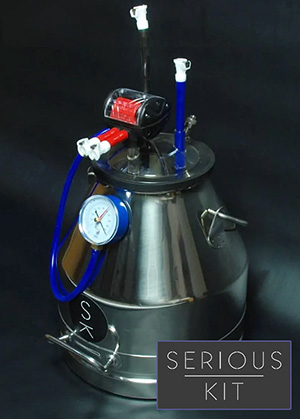 Serious Kit produce the next generation of male milking equipment for dedicated enthusiasts. Perfect for lovers of edging & cock control; long-term bondage; and involved rubber scenes. Their milker system is a beautifully designed and engineered piece of hand crafted, heavy-duty kit.
The kit's elaborate set-up encompasses a stainless steel milker powered by an electric diaphragm vacuum pump; connected to an SPT – Suction Pulsation Tube (cock attachment) that is continually lubricated by a gravity bladder.
Serious Kit offer a huge variety of different (cock attachments) SPT's! From soft latex lined cylinders (the sensation of suction & pulsation felt through the wet lubricated rubber liner) to full-on electric bi-polar options – all offering an array of differing sensations. (There are also attachments for women.)

The machine milker is ideal for long-term cock edging and repeat milkings, making it perfect for extended bondage scenes. Its double suction allows the tube to attach itself to the participant while the other pulsates within the STP tube. It can also be used for simultaneous nipple and/or testicle suction.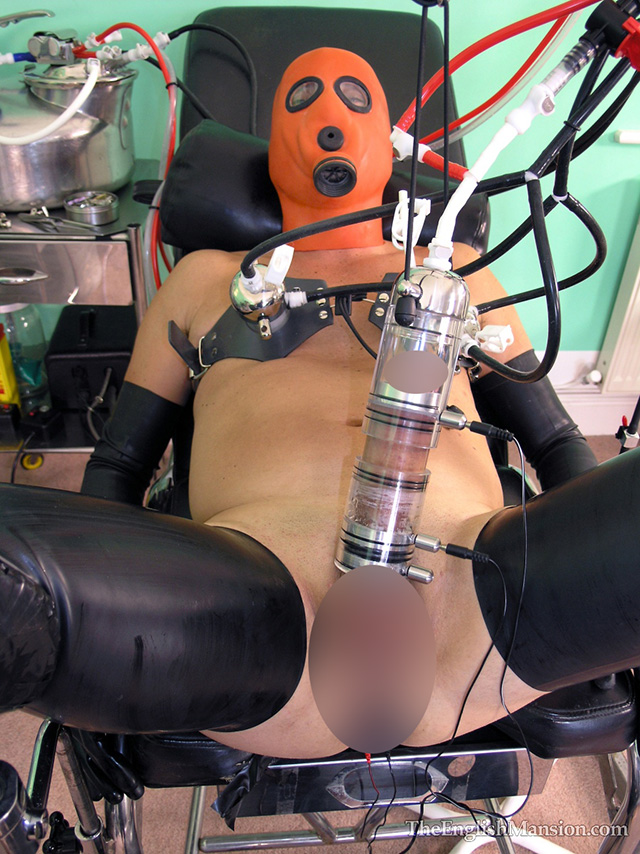 They also produce whole body rubber and electro-stimulation rubber vacuum suits; anal probes and body harnesses.

Serious Kit are a small artisan company run by genuine British enthusiasts with 25 years of experience!  Take a look at their new website for more details: seriouskitshop.com   &  Twitter here for some great action photos.