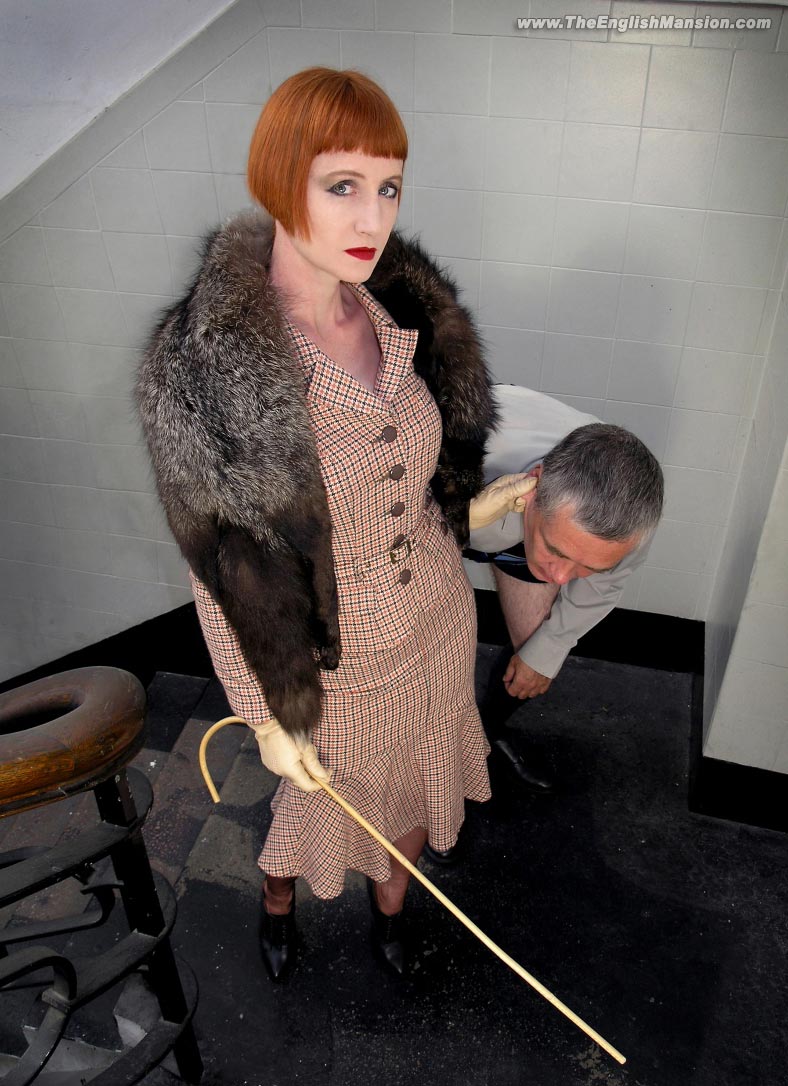 Come here naughty boy it's time for your tawsing!

The Lochgelly Tawse – An Aficionado's Guide
In order to appreciate the Lochgelly Tawse you need to be a CP aficionado.  It's the history and tradition that this famous Scottish implement embodies that makes it so revered!
The word 'tawse' or 'taws' in Scottish is derived from the method used to cure the hide known as 'Tawing'. The tawse (or belt as it was called) consisted of a strip of leather with one end split into a number of tails/thongs. While Lochgelly is a place in Scotland where a famous and prolific tawse makers Robert Philp, and later John J Dick produced tawses. These were used prolifically in schools and reform centres throughout Scotland from the mid 1880s to the 1980s. They were graded as L  M  H  XH (Light, Medium, Hard & Extra Hard) and could have either 2 or 3 thongs. XH was only used at reform schools.
Here is the elegant English dominatrix Domina Liza using her very own actual 'John J Dick' in the traditional manner, in a forthcoming English Mansion movie –  A Study In Onanism.
They were used in a very specific way, the tawse would be draped over the disciplinarian's shoulder and brought down onto the recipient's palm by whipping the forearm down. The giver's elbow was kept locked into the side of the body and this meant that extreme accuracy was possible. (If you are going to attempt this stroke be aware that it should land in the palm of the hand. Note that bones in the hand and fingers are very easy to break, so only very gentle strokes should be administered.) This technique may also be used effectively on the buttocks if the subject is lying flat.
The technique is shown here perfect executed (with a razor strop) by the beautiful but strict Miss Jessica Woods in a forthcoming English Mansion movie – The Prison Caning Bench.
Original Lochgelly Tawses are very collectible now and need to have a specific stamp on them either the Robert Philp or John J Dick to authenticate them. Like Domina Liza I'm very lucky to own an orignal John J Dick (a gift from a Scottish friend who's father was a school master). I also have two modern version of the straps that I use (from Quality Control). The original is pretty dry and hard as it is very old now.

To read up on the history check out this great site: www.johndick-leathergoods.co.uk