In Search of the (better) Female Orgasm Pt 2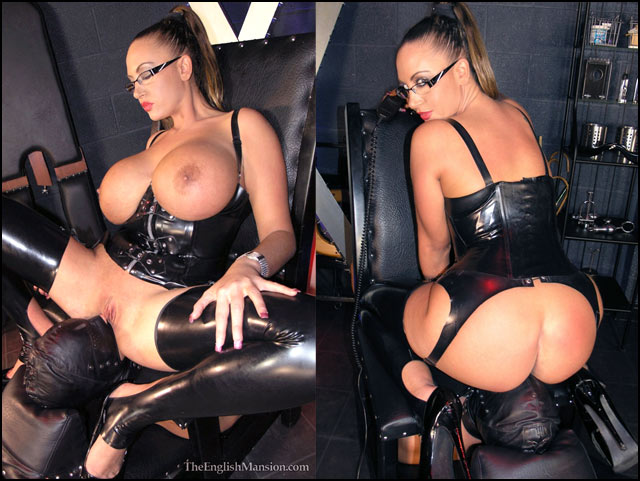 Mistress Pandora using the electric face sitting/pussy licking chair – the perfect way sit back in comfort and get his tongue exactly where you want it
Heightening your Orgasm: The Aphrodisiac of (someone else's) Pain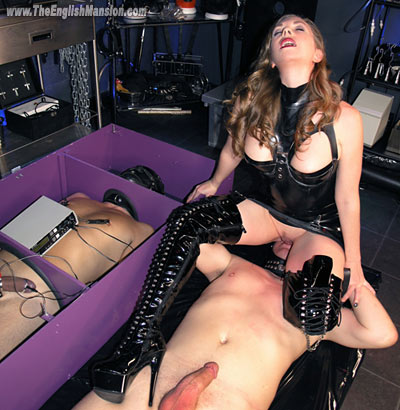 I guess I have a bit of a sick and twisted side

but pain has an aphrodisiac effect on me – my slave's pain that is! I would highly recommend more women try it.There is something about his sweat, little grimaced red face and quiet moans that gets me all hot and horny. It most definitely heightens my orgasm.
Mistress T took the idea a little further by both hurting a slave while not even fucking him, as on top of this he was cuckolded as she fucked another slave beside him, he was even hooded so he could not even watch! So used together the cries of one slave were the aphrodisiac while the other provided the relief.
In the film Whipped For Her Orgasm Lady Nina & myself give a slave a hard whipping while Fetish Liza enjoys masturbating herself watching him suffering.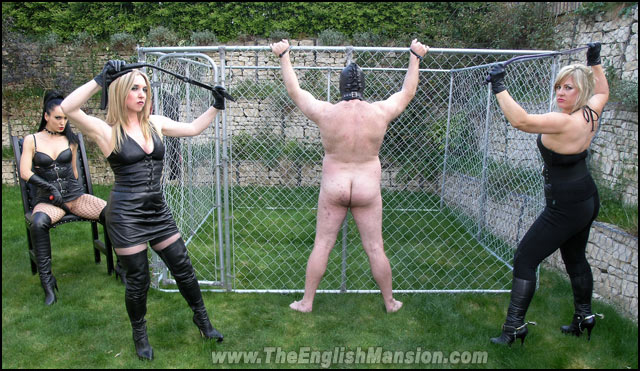 Hate Fucking
As regular readers of this blog will know – I am fascinated with how to completely physically and psychologically break my male slaves – the most important factor is to destroy their self-worth and sense of individuality. I have been experimenting with 'hate fucking' when I fuck a slave either sexually or with a huge strapon when I'm genuinely angry and annoyed with them. Fucking someone with total contempt is so hot for me, yet so degrading for them. Recently a slave of mine found himself cruelly fucked all over the Mansion grounds in every position possible with my biggest strapon at night in the wet and cold. I was fully dressed and furious – the fuck was exhilarating and cathartic for me while he was left sore, used and broken!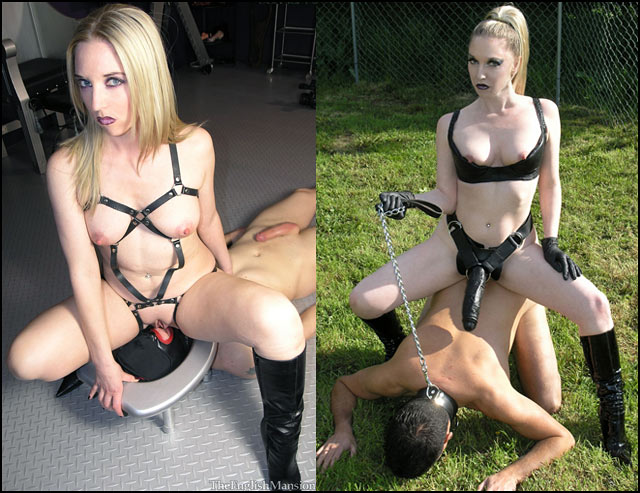 Vituperation  – Extreme Verbal Humiliation
I also love to verbally abuse slaves when fucking them – and my cutting tongue can be as cruel as any whip. To like to remind them how worthless they are and I never let them cum. They are nothing more than human vibrators there for my use. Somehow this treatment and degradation of them focuses the whole of the sexual act on me and my sexual pleasure  – again a sure way to let me achieve a huge orgasm.