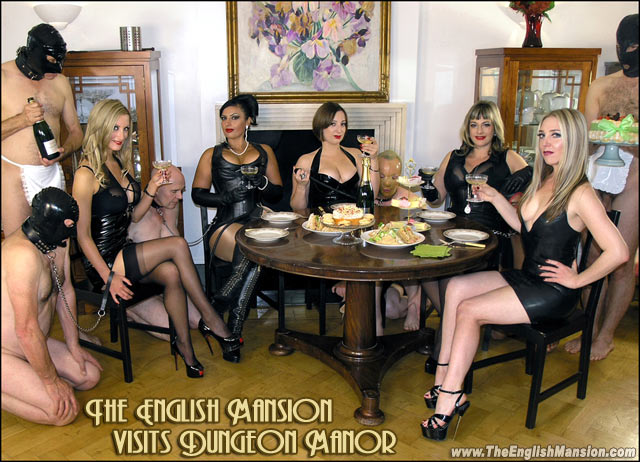 Here at The English Mansion we love parties – and femdom parties are just about the most fun you can have; so we were excited to be invited over to a little afternoon soiree at Mistress Evilyne's 'Dungeon Manor' her very own femdom establishment for an afternoon of decadent deviance.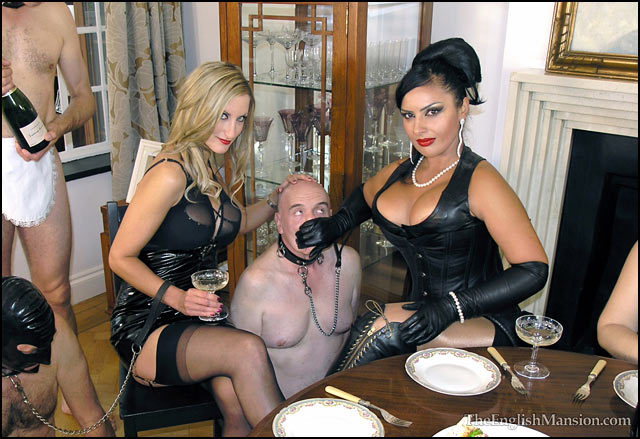 I was accompanied by resident Mansion dominas Mistress Nikki Whiplash & Lady Nina Birch and already in residence at the Manor was the stunning Mistress Ezada Sinn.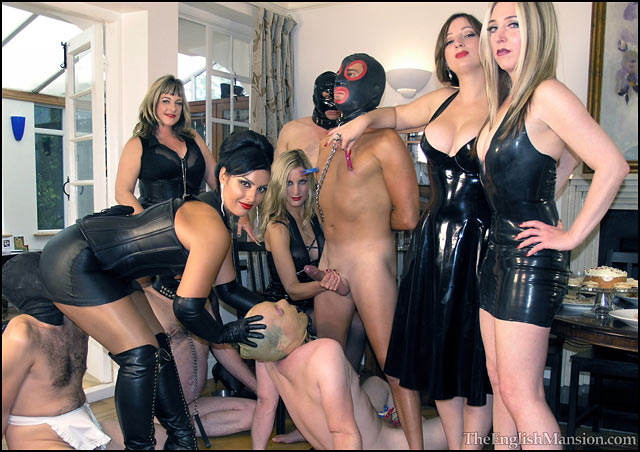 We had 6 slaves in attendance, however, with 5 extremely experienced and cruel dominas I don't think 6 was enough!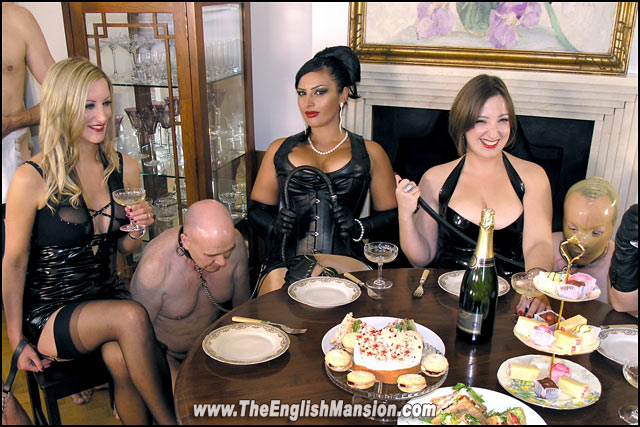 During the champagne lunch we had a few 'party games' while making two of the slaves perform for us in the most degrading way we could think of – well let's just say it was most entertaining, all of us laughing at their total mortification. Moving on we decided to turn one of the slaves bi… public humiliation can be so delicious.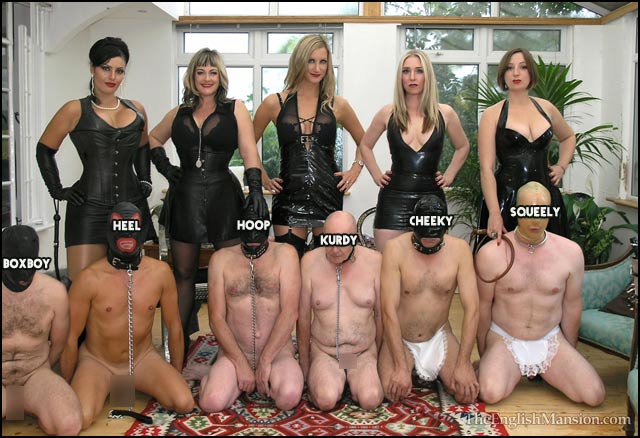 Meet the  stunning, experienced and extremely fiendish dominas at the party along with their play meat. In attendance (left to right): Mistress Ezada Sinn, Lady Nina Birch, Mistress Nikki Whiplash, Mistress Sidonia & Mistress Evilyne at her Dungeon Manor.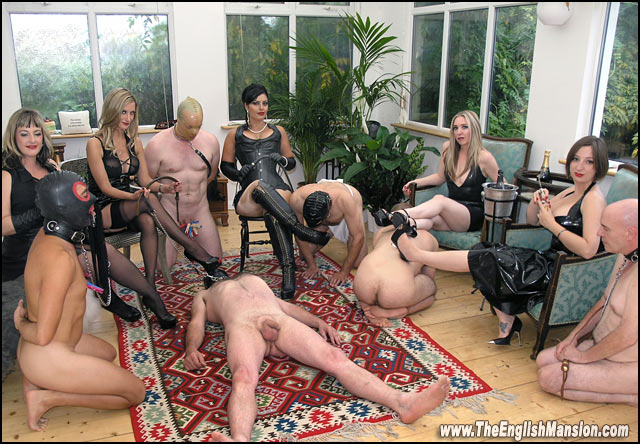 After lunch we moved into Dungeon Manor's conservatory, a huge room large enough to swing a whip – which was most convenient as an errant slave was in turn, strung up and flogged by each Mistress – between his legs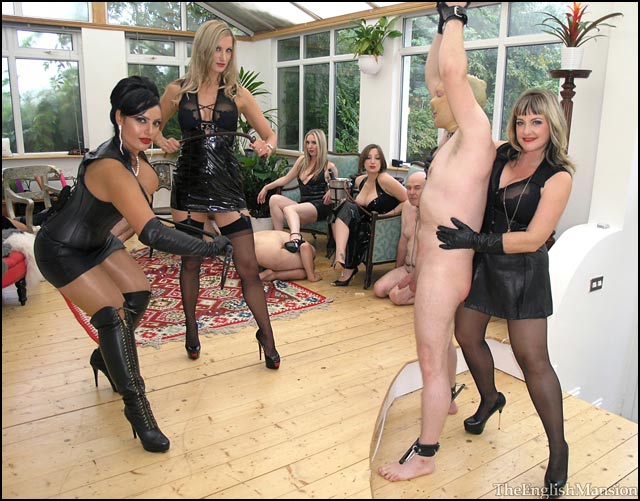 We captured all the real-life party action as it unfolded with documentary style footage so you can come and find out what happens as the film starts this week at The English Mansion 'Party At Dungeon Manor Pt1'. This is, however, only the first half of the party, later one 'lucky' slave 'enjoyed' a 5-girl gangbang! I'll tell you all about that in another blog

Coming Soon