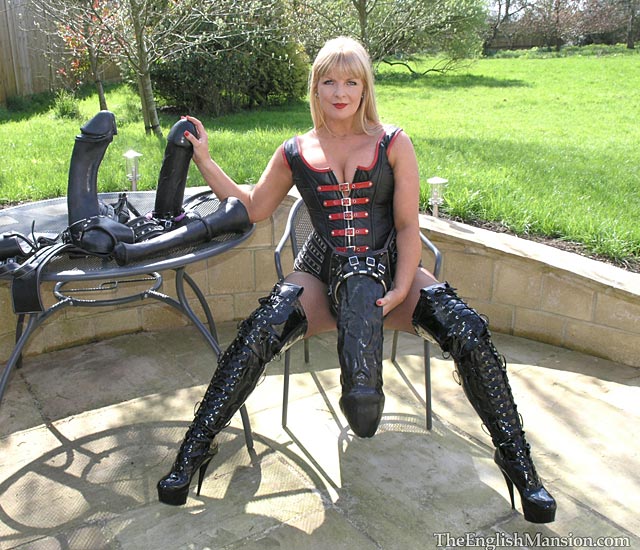 Meet Dave: Who says size doesn't matter?
We were in shock and awe when DSO, DomStrapon came to visit the English Mansion and brought along her collection of humongous strapon cocks! Her newest and biggest beast she calls Dave

Its length is approx 18 inches with a girth/circumference of 24 inches and the cock alone weighs 18 pounds. I've never seen anything like it. So move over BAM there's some new boys in town. (See BAM article here.)
Note: No Photoshop has been used in any of these photos, these are genuine images of DSO's strapon cocks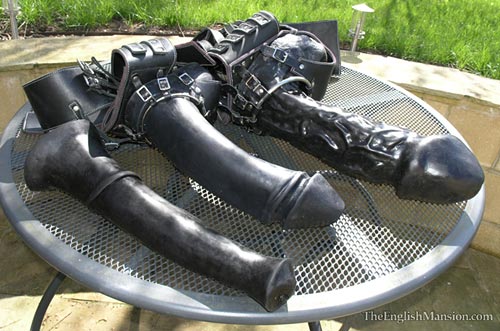 Like her other giant strapons, Dave is a beautiful piece of bespoke and highly engineered kit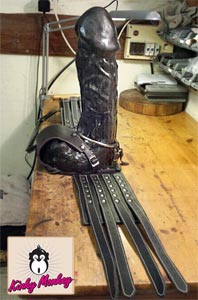 designed and created for her by Kinky-Monkey.com. They explained the difficulties of harnessing DomStrapon's largest dildo so far,
"It took 10 square feet of leather 96 rivets, 16 buckles, 1 x 140 mm stainless steel marine ring and 1 long day in the workshop!"
Kinky-Monkey.com do also hand-make beautiful 'normal' sized soft leather strapon harnesses which are available in numerous colours. So take a look at their website or facebook page. They are also often at the BBB (the Birmingham Fetish Market).
DSO is a genuine lifestyle dom who loves strapon and anal play and adores going out and about on the scene strutting her stuff and generally scaring people with her giant cock! You can visit her website here www.mistressdomstrapon.co.uk or more info here.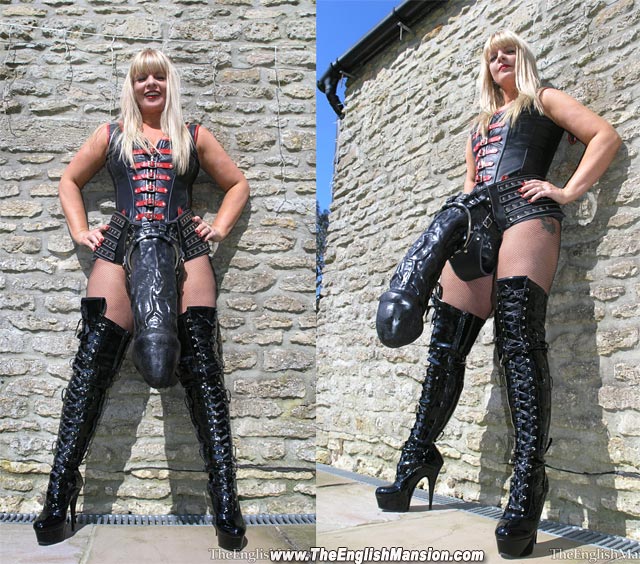 "Hello Dave" I could see Pappa Lazarou wearing it but DSO is much prettier
So let's talk about the elephant in the room or should that be the monstrous f**king strapon – does she use it? Oh yes she does and all the others. And, you can see not Dave but the size down from this very soon inside The English Mansion.  Or take a little sneaky peak below in this gallery of DSO and her super-sub Kinky Steph to see it in action