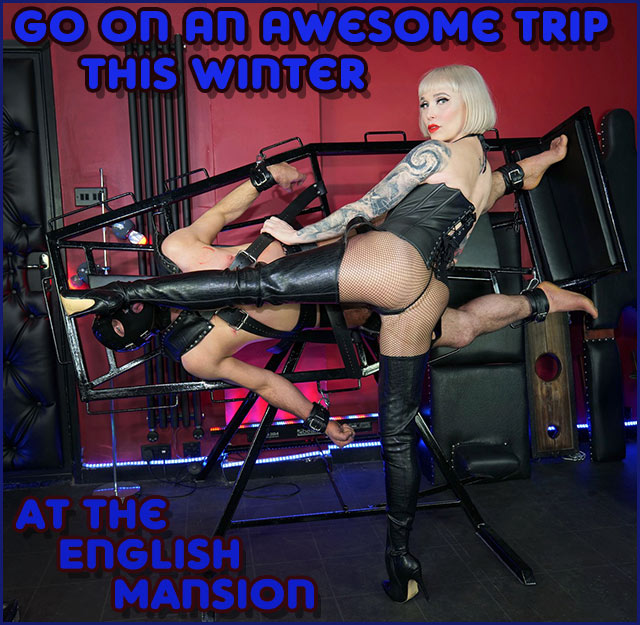 We have a special pressie for our loyal members… even more real femdom! Because membership has its benefits.
30 Dominas in 30 Days of
Double Femdom Film Updates
From Fri 16th of Dec till Sun 22nd of Jan 2023
They'll be 30 Dominas featuring in 30 days of Double Femdom film updates.

It's going to be a Cruel Yule this Winter inside The English Mansion.

So don't miss out 
Join Here Now
Femdom Films Winter 2022/23
As a little tease, here's a peek at some of the fabulous dominas

& new films we're showing…