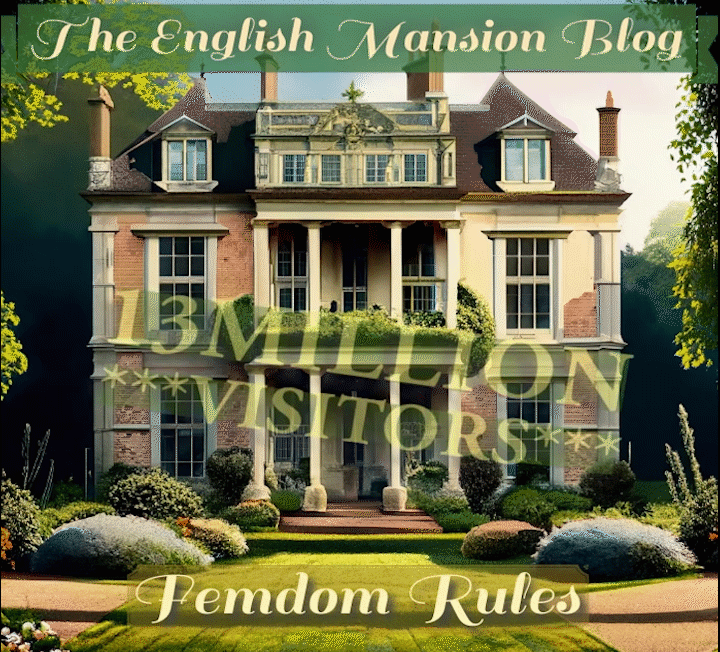 Mistress Sidonia of The English Mansion
My Femdom Blog
Reaches 13,000,000 Visits
Where you go to get your daily dose
of Female Domination!
Here at my femdom blog we're still getting new visitors everyday which is why we're celebrating reaching over 13 million visits!
Yes, 13,000,000 dedicated kinksters. That's currently 82,000 (approx.) views every month of targeted femdom traffic. Our blog traffic's now so huge we've had to add another zero to our counter.
So a massive thank you to all our supporters, dedicated members, fellow dommes and pervy friends. 🙂


So if you're new here & love femdom come and take a peek…

A Compendium of Femdom
So What's This Femdom Blog All About?
Well it focuses on the World of Femdom with posts on:
♣  Features on & Links to the World's Top Dominatrices
♣  In depth Fetish & Femdom Articles
♣  Fetish Art & Photography
♣  Specialist BDSM Equipment
♣  Femdom Fiction
♣  Scene News & Events
♣  My personal philosophy or general musings on Female Domination
♣ What's happening inside The English Mansion: New Femdom Films & Introducing New Mansion Dominas
A FemDom Archive
Over the years I have been writing articles specifically relating to the history of femdom. Trying to collate an outline of its development; alongside mine and other domme's personal knowledge – which in itself preserves this important oral history. Acknowledging the significant role erotic female domination has had in supporting feminism and women's liberation on a psychological and sexual level by upsetting cultural norms.

Twitter @EnglishMansion


If you want even more up-to-date femdom film news and to be alerted to recent blog updates you can also follow me on Twitter HERE along with my 89.7K other followers 🙂 MSVB x